About
The Problem
In 2011 founder and CEO Sean Clancy, who has nearly 30 years experience working in the construction industry at design and management level in residential and commercial sectors in both Ireland and the U.K., was working on compliance software for various parts of the building regulations when the Government decided to invite public consultation submissions on changes to the building control regulations in Ireland following the debacle at Priory Hall in Dublin and the Pyrite problem in the greater Dublin area.
The Research
Sean received the North West feasibility fund via Enterprise Ireland in 2012 and carried out extensive market research on building control systems in Ireland and the U.K. Sean then participated in Phases 1 and 2 of the New Frontiers programme at the Innovation Centre, IT Sligo and the Co Lab at Letterkenny I.T. during 2013 and finishing in February 2014, also funded by Enterprise Ireland.
The new Regulation
The introduction of the Building Control (Amendment) Regulations, Statutory Instrument (S.I. 80) in 2013 and then replaced with S.I 9 of 2014 by the Government meant enormous changes to the commencement notice submission system and completion sign off. The burden of work and administration greatly increased on all stakeholders in the building industry but particularly on a newly created profession "Design Certifiers" and "Assigned Certifiers" who are either Registered Architects, Chartered Engineers or Registered Building Surveyors. The Government also introduced an on line commencement notice and completion certificate submission system called the Building Control Management System BCMS.
The Solution
Through Sean's own work experience and participation on the New Frontiers programmes and through funding from Enterprise Ireland, Sligo Leader and Sligo LEO, BuildingControlRegister.ie was born. From an initial backend software administration system in August 2013, the project grew over the period into a comprehensive cloud based administration system that caters for all the requirements of the newly introduced Building Control (Amendment) Regulation 2104 and additionally a web application "Construction Inspector" was developed and this allows all on-site inspections to be carried out on mobile devices and then the inspections synchronised with the backend administration software where a report is automatically created thus eliminating paperwork.
The Team
Sean Clancy- Founder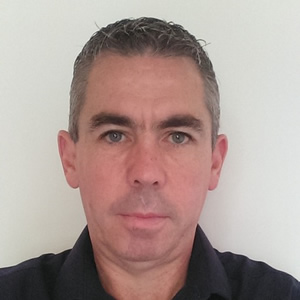 Sean Clancy is the promoter, based in Dromahair, Co. Leitrim with almost three decades experience in the Irish and U.K Building Industry at supervisory and management level in the residential Industrial and commercial building sectors. Experienced in business start up companies including Emco Panel Systems Ltd. in 1998 and Emco Construction Ltd. in 1999. Constructed numerous one off houses during 1999-2004. Familiar with and uses energy assessment software like DEAP (Ireland), SAP (U.K.) and PHPP (Passive House), registered BER Assessor with SEAI.
Sean has a general interest in the promoting of Building Regulation compliance through energy efficiency assessments with regard to Part L of the Regulations and has been working on feasibility studies on overall building regulation compliance in Ireland and U.K. since 2009
Sean has experience in the management of new construction in the residential, Industrial and Commercial sector. Worked on mainly residential construction while in U.K. and experienced in dealing with the existing building control systems that have been in place there going back four decades.
Also worked as Contracts Manager on the construction of Industrial and Commercial buildings in Ireland, mainly in the cold storage area during the late 1990's and early 2000's.
Registered energy assessor in Ireland with SEAI and registered in the U.K as an on construction energy assessor, also experienced in the use of PHPP (passive house planning package) software.
Sean has tutoring experience working with Green Works, teaching building workers and professionals in the use of the DEAP (dwelling energy assessment procedure) software in relation to building regulation part L compliance.
Sean has a National Diploma in Construction Studies (Architecture) from Waterford I.T

Colin Bell- Architect MRIAI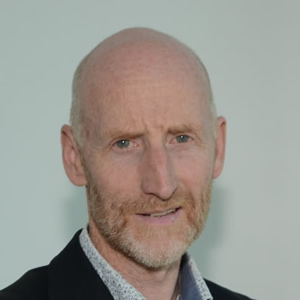 Colin is an award winning architect with 25years experience in sustainable design and conservation. Colin has a breadth of experience working in a variety of roles realising technically accomplished buildings that are attractive, useful and minimise environmental impact in both construction and use.
Colin has all-round experience within the profession and especially in promoting a sustainable agenda in architecture and the built environment
Experience in the field of ecological architecture for over twenty years in various types of projects,
Colin's work promotes low energy in use and in construction, this includes demonstrable experience in timber frame construction of various types
Sustainable designer with a science background, have worked in the areas of standards and
compliance and therefore has ideal credentials for the role as senior architect/environmental
champion.
Experience in Urban Design projects with multi-disciplinary design teams, preparation of assessments and reports on the impact on Listed Buildings
Colins Education Qualifications include:
Queens University Belfast – BSc Architecture Hon Degree - RIBA Part 1
Hull College of Higher Education – Post Grad Dip Architecture - RIBA Part 2
University of East London MSc in Architecture –2005. Advanced Environmental & Energy Studies

Dave Flanagan- Accountant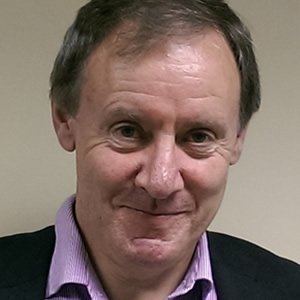 David has over 30 years experience in Accounting and Financial Control in the Corporate environment encompassing Treasury Management,Insurance Management and Credit Control.
David has all-round experience within the Accounting profession and has particular expertise in Cash Flow Management, Budgeting and preparation of Business Model Forecasting.
Good oral and visual communicator with skills in Microsoft Excel, CollSoft Payroll Package and TAS/Sage Accounting packages.
Company Accountant and Financial Controller with Williams group Tullamore, 1977-98 involving
all aspects of Financial Control, Treasury Management, Staff Management, Insurance Management and liaison with Board of Directors and Company Bankers.
The Company had annual Turnover in excess of €30m and employed over 1,500 people. In 1998 the Company was purchased by Greencore PLC. thereby ending the Williams family control of over 100 years.
Credit Controller with the Coen group, Tullamore, a company involved in Timber Importation and Steel Manufacturing from 1998-2000.
2000 – To Date, David is a Self Employed Financial Consultant, presently working as Accountant with Sligo Centre for Independent Living Ltd. and sits on the Board of Directors.
David has a B.Comm., H.Dip. in Education and is a member of the Irish Institute of Cost and Management Accountants.

---