What We Do
At BCR Comply, we create apps that will allow our customers to carry out their work more efficiently by going paper-free! We provide the full BC(A)R and regulation compliance system.
We can "appify" any inspections, checklists, surveys etc, to a more simple and time efficient process.
We provide customised apps for industries of all types, including
Fire inspections

Property inspections

Construction inspections

Insulation Inspections

and more!
Carry out your inspection, checklist or survey with your fully customisable template built into the app. Your inspection or checklist is then automatically generated into a report which can be shared with stakeholders or downloaded as .PDF from the dashboard- no more spending hours writing up reports!
Our high level security means your inspection data is fully protected.
Want to get a better idea of what your potential app could look like and see it in use? Click here
Sean Clancy- Founder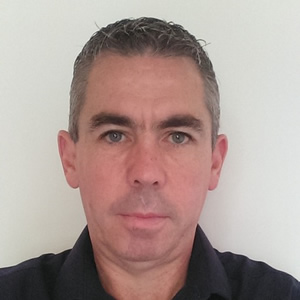 Sean Clancy is the promoter, based in Dromahair, Co. Leitrim with almost three decades experience in the Irish and U.K Building Industry at supervisory and management level in the residential Industrial and commercial building sectors. Experienced in business start up companies including Emco Panel Systems Ltd. in 1998 and Emco Construction Ltd. in 1999. Constructed numerous one off houses during 1999-2004. Familiar with and uses energy assessment software like DEAP (Ireland), SAP (U.K.) and PHPP (Passive House), registered BER Assessor with SEAI.
Sean has a general interest in the promoting of Building Regulation compliance through energy efficiency assessments with regard to Part L of the Regulations and has been working on feasibility studies on overall building regulation compliance in Ireland and U.K. since 2009
Sean has experience in the management of new construction in the residential, Industrial and Commercial sector. Worked on mainly residential construction while in U.K. and experienced in dealing with the existing building control systems that have been in place there going back four decades.
Also worked as Contracts Manager on the construction of Industrial and Commercial buildings in Ireland, mainly in the cold storage area during the late 1990's and early 2000's.
Registered energy assessor in Ireland with SEAI and registered in the U.K as an on construction energy assessor, also experienced in the use of PHPP (passive house planning package) software.
Sean has tutoring experience working with Green Works, teaching building workers and professionals in the use of the DEAP (dwelling energy assessment procedure) software in relation to building regulation part L compliance.
Sean has a National Diploma in Construction Studies (Architecture) from Waterford I.T
---